Free U.S. shipping on orders of $50
Earn
39
Color Points with this purchase. Join
Rituelist Rewards
to start collecting.
Product Description
The shade: Warm beige with multichromatic iridescent shimmer.

Each shade in The Meadow draws from both a constellation and a botanical structure.

In the stars: Apis is named for the bee constellation, and evokes the sheen of a bee's wings.

Of the earth: Inspired by tender roots glimmering in water.
THE COLLECTION
The Meadow evokes terrestrial beauty illuminated by starlight. In a collection of three stunning new Celestial Sphere Gelée Eye Glosses, we have captured the strange earth in shades impossibly iridescent, glimmering, dewy, and unexpected. They are at once avant-garde and familiar, editorial yet wearable. Each shade is named for a constellation, and every one evokes a glistening natural form.

This is a collection created to inspire you. Every shade in The Meadow can be worn on eyes, lips and cheeks, layered and mixed with each other and our other shades, and intended for exuberant creativity.
Finish: Iridescent shimmer
Texture: Gelée eye gloss
Aroma:
Net Wt. 0.13 oz/3.8 g
INGREDIENTS
Apis: Ricinus Communis (Castor) Seed Oil, Calcium Sodium Borosilicate, Titanium Dioxide (CI 77891), Mica (CI 77019), Silica (Silicon Dioxide), Iron Oxides (CI 77491, CI 77499), Euphorbia Cerifera (Candelilla) Wax, Simmondsia Chinensis (Jojoba) Seed Oil, Carmine (CI 75470), Rosmarinus Officinalis (Rosemary) Leaf Extract*, Cera Alba (Beeswax), Tin Oxide (CI 77861), Tocopherol (Non-GMO Soy Derived)
Ingredients as listed on packaging: Ricinus communis (Castor) Seed Oil, Cera Alba (Beeswax), Euphorbia Cerifera (Candelilla) Wax, Simmondsia Chinensis (Jojoba) Seed Oil, Rosmarinus Officinalis (Rosemary) Leaf Extract, Tocopherol (Non-GMO Soy Derived)
PLEASE NOTE: These ingredient lists are up to date for all products currently being sold through our own site, and may change from time to time. If you are shopping with one of our retailers, please reference their site for the most accurate details related to the exact items you are ordering.
OUR PROCESS OF CREATION
Founded by three artist sisters inspired by the magic of natural ingredients, Rituel de Fille creates and produces everything in-house in Los Angeles to meet our exacting standards. Our formulas are entirely our own, developed with great care through years of study and experimentation. Each is entirely unique and exclusive to us.
We approach our formulation like potion-making: we learn the nuances of every ingredient, and carefully select each pigment, oil and wax for a clear purpose. By developing each product from the ground up, we achieve something remarkable with the fewest ingredients possible. This attention to detail creates uniquely bold yet nuanced colors, opulent textures, and lush sensorial experiences loved by many of the world's most accomplished makeup artists.
Rituel de Fille products are Leaping Bunny Certified cruelty-free, verifying that none of our products or raw ingredients are ever tested on animals. Made without: synthetic dyes, synthetic fragrances, parabens, PEGs, phthalates, talc, carbon black, or plastic-based glitters, and we take great care in ethical sourcing.
How To Apply
Celestial Sphere Gelée Eye Gloss can be layered or mixed with any of our other products. For longest wear on the eyes, we recommend starting with a base of any Ash and Ember Eye Soot, and tapping your Celestial Sphere Gelée Eye Gloss over the top. The two products work in perfect balance. The Celestial Sphere Gelée Eye Gloss creates a remarkable complexity of color with an iridescent effect like the shift of a butterfly wing. The Ash and Ember Eye Soot creates a long-wearing foundation for the Celestial Sphere Gelée Eye Gloss to build upon.
Celestial Sphere Gelée Eye Gloss
These magical creations capture the night sky in constellations of scintillating starlight.
Each richly textured, brightly shimmering gelée formulation creates natural magic in a highly pigmented potion all while being made with beautifully minimalistic ingredients. We make every boldly shimmering shade of Celestial Sphere Gelée Eye Gloss with only with iridescent, dimensional, color-shifting pigments to create something truly unique: each color is incredibly vibrant while maintaining its translucency.
Celestial Sphere Gelée Eye Gloss is incredibly versatile. Wear this makeup gel on bare skin, layer over any Ash and Ember Eye Soot to create a light-capturing gaze, apply as an extraordinary finish over any of our other colors on any part of the face, or wear as a daring highlighter.
Customer Reviews
Write a Review
Ask a Question
Filter Reviews:
shade
anything
color
Apis
specks
favorites
Andromeda
Celestial Sphere
04/19/2022
Cait M.

United States
Apis
Apis is definitely one of my new favorites. I live for anything with an orange shade, and the specks of color through out this is great!
04/15/2022
Amber B.

United States
Perfect one and done eye gloss.
Please don't stop making this shade. It is absolutely stunning while still remaining subtle. I have used it every day since I bought it. It has replaced Andromeda for my favorite Celestial Sphere eye shade.
04/15/2022
Daria

United States
Incredible for natural looks
This is one of my favorite Eye Glosses. The neutral peach shade is very flattering and looks special on the eyes without being overdone. Works great as an inner corner highlight or all over the lid. These eye glosses stay put unlike other brands. The component is so special and looks like a precious jewel. I use both my fingers or brushes to apply my Eye soots and glosses.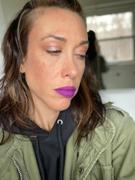 FREQUENTLY ASKED QUESTION

Learn more about our products, process, and how to order with us.

Product FAQ

How is Rituel de Fille pronounced?

Ritu-elle d' Fee.  

How do I use Ash and Ember Eye Soots?

Ash and Ember Eye Soots are truly unique products, and once you have mastered them, they can become one of the most beautiful, versatile products in your collection.click here to read suggestions for application, notes about the packaging, and information on what makes these products special. 

Are Rituel de Fille products tested on animals?

Our products are absolutely never tested on animals—we only test on ourselves and human friends. Our products are 100% cruelty-free—never tested on animals—including our ingredients, and we do not outsource any manner of animal testing to outside companies. Rituel de Fille is PETA-certified cruelty free as part of their Beauty Without Bunnies program. 

Are Rituel de Fille products vegan?

Rituel de Fille specializes in natural, vibrant color, so we do not use synthetic vegan substitutes for traditional natural ingredients. Many of our products contain beeswax, lanolin or carmine along with our mineral and botanical ingredients. However, The Alchemist Highlight Intensifier and several of our Ash and Ember Eye Soots are made without animal byproducts: Obsidian, Love Spell, Golden Age and Sigil.

We are meticulous in our formulation and offer color-specific ingredients lists on every product page so that you can shop according to your priorities, values and personal requirements. Please contact us with any specific questions relating to our ingredients.

Are Rituel de Fille products hypoallergenic?

Our products are made with cosmetic- or pharmaceutical-grade ingredients, and our formulations are natural, but cannot qualify as hypoallergenic. If you have sensitivities to any of the ingredients in one of our products, you should not attempt to use it. We offer color-specific ingredient lists on every product page to help you shop based on your personal requirements. Please contact us with any specific questions relating to our ingredients.

Are Rituel de Fille products gluten free?

Our products are made without the use of any gluten-containing ingredients whatsoever. All production takes place in our own facility that only produces Rituel de Fille products, so there is no risk of cross-contamination with other ingredients. 

What scents do Rituel de Fille products have?

Everything you experience when you open the tube, compact or jar comes from our natural ingredients, never synthetic fragrances.

Though we have heard customers effuse about smelling rose or violet in some of our products, the beautiful aroma of many of the items we make comes from a hint of natural lavender oil. The Ethereal Veil Conceal and Cover's fresh, herbaceous aroma comes from frankincense oil. Unrefined beeswax also lends a pleasant warmth to the aromatic profile of most of our products. 

Our Ash and Ember Eye Soots do not contain any fragrance or waxes whatsoever, though some other natural ingredients have a slight scent as well—so you may notice subtle variances in aroma between shades due to the differences in natural pigment blends, particularly in the shades containing bronze or copper powder.  

Do Rituel de Fille products contain palm oil?

No, we do not use palm oil or palm oil derivatives in any of our products. 

Why does my new lipstick feel dry?

All of our Forbidden Lipsticks have extremely high concentrations of pigment by design, and some of our deeper shades may seem dry when you open a new tube. The trick we would recommend is actually quite simple: the warmth of your lips—or even the back of your hand—will get application running smoothly after a few swipes. After you've applied, the formula should be very lightweight, and comfortably long-wearing while maintaining a matte finish. 

What does MAY CONTAIN mean within ingredients lists?

We see a lot of understandable confusion around the terminology used in cosmetics ingredient lists, and want to make sure that all of our customers are able to make the most informed decisions possible.

Though cosmetics and food are both regulated by the FDA in the United States, it's important to know that makeup ingredients lists are often communicating something a little bit different than those for food. Please rest assured that the "MAY CONTAIN" section in a makeup ingredients list is neither a warning, nor a reference to cross-contamination, and should not be interpreted the same way as you might see references on food labels to common allergens like peanuts. On makeup packaging, you may also sometimes see "+/-" instead of "MAY CONTAIN" though the two notations mean the same thing.

In makeup, the "MAY CONTAIN" section of an ingredients list is a way to accurately describe the variation in ingredients within a makeup product line that might have multiple shades. Even if the formula is otherwise identical, a matte black eyeliner has to contain some different ingredients than a sparkling purple eyeliner in order to create those different colors and finishes. The ingredients that are not included in every color are the ones that are listed in the "MAY CONTAIN" list. This is important for accuracy: without separating out this "MAY CONTAIN" section, a complete product line ingredients list would be promising things that it isn't actually delivering in every shade.

For example, the retail carton for Celestial Sphere Gelée Eye Gloss lists the following:

Ingredients: Ricinus communis (Castor) Seed Oil, Cera Alba (Beeswax), Euphorbia Cerifera (Candelilla) Wax, Simmondsia Chinensis (Jojoba) Seed Oil, Rosmarinus Officinalis (Rosemary) Leaf Extract, Tocopherol May Contain: Mica (CI 77019), Silica (Silicon Dioxide), Calcium Sodium Borosilicate, Iron Oxides (CI 77491, CI 77492, CI 77499), Carmine (CI 75470), Zinc Oxide (CI 77497), Titanium Dioxide (CI 77891), Boron Oxide, Boron Nitride, Zinc Powder (CI 77945), Annatto (Bixa orellana), Helianthus Annuus (Sunflower) Seed Oil, Tin Oxide (CI 77861), Aluminum Hydroxide, Stearic Acid

This ingredients list promises that every single color of Celestial Sphere Gelée Eye Gloss contains castor oil, beeswax, candelilla wax, jojoba oil, rosemary leaf extract, and tocopherol. It then also indicates that some shades, but not all shades, could contain the ingredients listed after MAY CONTAIN as part of their individual formula. In other words, creating different colors in a product line requires using some different ingredients, but all colors will have a core list of ingredients in common.

Comparing an ingredient between two specific Celestial Sphere Gelée Eye Gloss shades: the formula for Andromeda uses iron oxide (CI 77499) to lend color to its translucent black base, whereas Ara has a colorless base and does not contain any iron oxides whatsoever. Therefore, it would be misleading to claim on the retail carton that all shades of Celestial Sphere Gelée Eye Gloss contain iron oxides.

Why does Rituel de Fille provide multiple ingredients lists on its site?

On ritueldefille.com, for every product category with multiple variants, we provide two relevant ingredient lists: ingredients as listed on packaging, and the per-shade ingredients list. We do this in order to offer you the most transparent and relevant information possible.

Ingredients as listed on packaging is the printed ingredients list that will be visible on the retail carton you receive, the umbrella ingredients list for the entire product category. This list will contain the full ingredients list for every shade of that product type, whether or not certain MAY CONTAIN ingredients are included in the color you purchased. We include this to ensure you know what you will see in print when your product arrives.

Individual shade ingredient lists are the most specific and relevant information for each individual shade. We provide these to help you to make extremely informed decisions based on your personal priorities and preferences. These shorter ingredient lists will not be printed on the retail carton, but specify precisely which ingredients are contained in the specific color you are considering. These shorter, more specific lists will only contain ingredients that are also in the longer list of ingredients on the packaging, but offer more precise and definitive information for each shade.

While we make all of this information available to all of our retail partners, and encourage them to make use of it, we cannot control the content they publish on their own sites. Some may choose to only publish the per-color ingredients list, which accurately describes the ingredients within the product you receive, but will not match the printed list on the box. Some may choose to only publish the ingredients as listed on our packaging, which under the "may contain" section, could list ingredients that are not included in the colors you receive. However, we still strongly recommend referencing the lists published on retailer sites as the most accurate reflection of the inventory they carry.

Does Rituel de Fille hide any ingredients, or not disclose anything added to products?

Absolutely never. Our ingredients lists are complete, comprehensive, and created with close attention to full transparency. While FDA regulation allows for nondisclosure of ingredients under certain circumstances, we absolutely never take advantage of this allowance. Everything we add to our products is listed, and we go out of our way to also provide even more specific information in our individual shade ingredient lists. From time to time, as we do sometimes make small adjustments to our formulas, there may be variations in the ingredients lists for inventory between our site and retailers. We always recommend referencing the ingredients listed on the site from which you are ordering for the most accurate reflection of what you will receive.

Orders, Shipping and Returns FAQ

How do I qualify for free shipping?

We offer free standard shipping within the United States on orders consisting of $50. This is not applicable to orders shipping to Puerto Rico, Guam, Canada, or any other locations outside of the 50 United States. We offer free standard shipping to Canada—which may not include tracking—on orders of $150.

Free shipping offers apply to the total product value at checkout, after any applicable codes or Rituelist Rewards vouchers are applied.

Read our full shipping and returns policy here >>

When will my order ship?

All of our products are handmade in small batches. Most items listed as in-stock will ship within a week, but please contact us before you place your order if you need it processed sooner.

During high-volume times, including Moon Drops, our small team may need a few additional business days to prepare and ship your order. Between Dec. 15 and Jan. 1, please anticipate delays of several additional days due to the holidays. Please contact us if you have any further questions or requests.

Can I change my order after I have placed it?

We are unable to make any changes to an order after it has been placed—orders are automatically sent to our warehouse and cannot be modified. We are unable to add coupon codes, additional products or change colors. Please contact us before placing your order if you have any questions, requests, or are running into any technical problems.

Tracking says my order was delivered but it hasn't arrived. Where is my package?

USPS tracking can sometimes show a package as delivered before it actually reaches you. Usually, this happens when a package is scanned while going into a delivery truck but isn't actually dropped at its final location yet. When this happens, the package generally reaches its final destination within 1-3 delivery days after the date it is noted as being delivered. This is significantly more common than a package being lost in transit. Post offices will also occasionally hold a package and mark it as delivered, so we suggest contacting your local USPS location to find out if they have your package there.

It is your responsibility to ensure the delivery address provided is secure. We cannot be responsible for stolen packages. 

Please contact us if you have any questions.

What is your return policy?

If you are unhappy with your full-size product purchase for any reason, you can return lightly used products for a refund within 30 days from the date the order was placed. If 30 days have gone by since your purchase, unfortunately we cannot offer you a refund.

Only regularly-priced items can be returned. Unless otherwise stated, discounted or clearance items are final sale. Please contact us for return authorization and shipping information before attempting to return your item. We cannot accept returns at the same address that we ship from, and any returns must be sent to the correct address in order for us to receive it and issue a refund.

Some items are never eligible for return. The following items are final sale: samples and sample sets, or any products that explicitly mention nonreturnable status on their product pages. In the rare cases where this applies, it will always be noted explicitly.

Rituelist Rewards items purchased with Color Points are nonrefundable after the points have been redeemed and we are unable to process a refund. We are always happy to offer a color consultation for Rituelist Rewards items in addition to standard purchases, so don't hesitate to get in touch if you are uncertain about what to choose.

Once a Rituelist Rewards voucher or reward is redeemed, it cannot be canceled and the points cannot be refunded as points, store credit or cash. In the case of a return within an order that was placed using a voucher, only the original cash charge value is subject to our returns and refunds policy. All rewards redemptions are final. As always, if you need assistance, we are here to help; simply email us at orders@ritueldefille.com.

You will be responsible for paying for your own shipping costs for returning your item. Shipping costs are non-refundable. If you receive a refund, the current flat-rate cost of shipping to your region will be deducted from your refund, including orders which have qualified for free shipping. If you are shipping a return item, you should consider using a trackable shipping service or purchasing shipping insurance. We can't guarantee that we will receive your returned item.

If a partial return brings your final order total below a minimum threshold for a promotion, then the order will no longer qualify for the promotion and your refund total will be adjusted accordingly. All returned products must include all original packaging and inserts. If you are unsure about any part of our return policy, or if you have any questions about a recent return, please contact us. 

Read our full shipping and returns policy here >>

We reserve the right to revoke return privileges in the case of excessive returns or abuse of our policy. 

Can I exchange my order?

We want you find colors you absolutely love, and will do everything possible to guide you toward your ideal shades. We are only able to process refunds rather than exchanges, but when your refund is issued, you will be able to place a new order for your preferred color. Please contact us for further assistance, and see above for more information on our return policy.

Does Rituel de Fille have sales?

Our products are made in small batches in Los Angeles, so our products are special, artisanal and small batch using exceptional ingredients. We take care to keep our prices fair for the unique items we create. However, very occasionally, we will offer a sale or special event on our site. This may involve a discount, a gift with purchase, or both. In the case where there is a dollar value qualification threshold for a promotion, that threshold is always based on the basket subtotal after any discounts are applied, and before any applicable taxes or shipping costs. Some products, such as sample sets, are always excluded from any codes, sales, discounts or additional promotions, and will indicate this on their product pages. Please take care to read our Return Policy + Refunds for Returns information for important policies related to sales and promotions. If you have any questions, please contact us for further assistance.

Can I return items ordered during a sale or special event?

Unless otherwise explicitly noted, yes, our standard return policy applies to items ordered during a sale or special event. Rare exclusions to this will be clearly noted on the product page. Using a code for a sale event at checkout does not mean your order is nonreturnable. Please makes sure to review our Return Policy + Refunds for Returns information for important policies related to sales and promotions. If you have any questions, please contact us for further assistance.

Do you ship to Canada?

Yes! Please note that Canadian customers are responsible for any related customs charges. Before placing an order, read more on our shipping and returns policy here—including important information about customs.

Do you ship to Australia and New Zealand?

Our products are exclusively available via MECCA Beauty in Australia and New Zealand. Visit mecca.com.au and meccabeauty.co.nz. 

Do you ship to the UK?

We do not currently ship products into the UK.

Do you ship to the rest of the EU?

We do not currently ship products into Europe.

Do you ship to Singapore, Hong Kong or The Philippines?

Yes! Please note that international customers are responsible for any related customs charges. Before placing an order, read more on our shipping and returns policy here—including important information about customs.

Retailers FAQ

Are Rituel de Fille products sold through other retailers?

Yes, you can find our growing list of official stockists on our retailers page. For wholesale inquiries, please email hello@cremecollective.com. 

Are Rituel de Fille products sold on eBay or other resale sites?

There are no approved or official sales of our products through eBay or any other auction or resale sites. We cannot guarantee the authenticity, integrity or safety of any products purchased through unofficial channels, and we strongly recommend avoiding them. 

Are Rituel de Fille products sold on Amazon?

A very limited number of shades are available through Amazon Prime. However, please make very sure you are purchasing only from listings designated as sold by Rituel de Fille and shipped by Amazon. There are no other authorized sellers on Amazon, and we cannot guarantee the authenticity, integrity or safety of any products purchased through unofficial channels and accounts. We strongly recommend avoiding third party sellers. 

Afterpay FAQ

What is Afterpay?

Afterpay is a service that allows us to offer our customers the ability to make purchases now and pay for them in four equal payments made every 2 weeks without any interest.

How do I use Afterpay?

Just shop ritueldefille.com and check out as usual. At checkout, choose Afterpay as your payment method. You will be directed to the Afterpay website to register and provide payment details (Visa or Mastercard). If you've used Afterpay before, just log in to your Afterpay account. Then complete your order – it's that easy!

Please note, all items in your shopping bag must be eligible for Afterpay, and the bag value must be between $35 and $1000.

Where can I use Afterpay?

Afterpay can only be used on purchases made on the ritueldefille.com website. Afterpay cannot be used as a form of payment for purchases in any of our retail partners.

Can I use Afterpay if I'm an international customer?

Afterpay is only available to customers with a US billing address. Customers with international billing addresses will not be able to create an Afterpay account.

How does the Afterpay payment schedule work?

All Afterpay customers are required to make their first payment at the time of purchase. The remaining three payments are deducted automatically every 2 weeks in equal installments from your selected payment method. If you would like to make additional unscheduled payments before they are due, you may log in to Afterpay to make your payments early. Afterpay will then adjust the amount owed accordingly.

You can log in to your Afterpay account anytime to view your payment schedule or make a payment before the next due date.

What if I can't pay an Afterpay installment?

If funds are not available at the time the automatic payment is due, you will be charged an $8 late payment fee by Afterpay. An additional $8 fee will be charged if the missed payment is not made within 7 days. Late fees will not exceed 25% of the total order.

Please see Afterpay Payment Purchase Agreement

here

.


When will my items be delivered if I use Afterpay?

Afterpay orders are delivered within our standard shipping timeframes like any order from ritueldefille.com.

Visit our Shipping + Returns page for more information.

Is there a limit to how much I can spend on a single Afterpay transaction?

Yes, your tote value must be between $35 and $1,000 to use Afterpay on ritueldefille.com.

Can I use another form of payment with Afterpay?

Yes, you may also use a Rituel de Fille online gift card with Afterpay to pay for your purchase as long as your order total is between $35 and $1,000.

What products are not eligible for Afterpay?

Afterpay is not available on purchases of online gift cards. If your order contains gift cards and other eligible products, you will need to purchase your gift cards separately.

How do I return or exchange an item purchased with Afterpay?

Afterpay returns follow our standard return process, which you can read more about on our Shipping + Returns page. Please note, refunds for Afterpay will be refunded from Rituel de Fille to Afterpay. We cannot provide an exchange or cash refund. As soon as the refund is processed it will drop into your Afterpay online account. Have more questions about Afterpay returns? Go to help.afterpay.com.

Where can I find out more about Afterpay?

Visit the Afterpay website here for a comprehensive list of FAQs and check out Afterpay's Privacy Policy found

here

.

 

If you have a question about your Afterpay account, please contact the Afterpay toll-free customer support line at 855-289-6014 or use the contact form found

here

.

*Your payment schedule will be provided to you. If you fail to make a payment on time, you will be charged a late fee of $8 with an additional $8 fee added after 7 days if payment is still unpaid.

Rituelist Rewards FAQ

What is Rituelist Rewards?

This is a program to thank you for every Rituel de Fille order. You'll earn Color Points for activities on our site, like referrals and purchases. You can use them to collect rewards, including samples and full-sized products.

Who can join?

Anyone with an account is automatically enrolled.

How do I earn Color Points?

You can earn points for all sorts of activities, including referring friends and making purchases. To see all the ways you can earn points click the *Earn Color Points* tab in the menu.

How do I view my Color Point balance?

Your Color Point balance is on every page in the top bar.

How do I redeem my Color Points?

Select the tab called Redeem Color Points. Here you'll see all the rewards we offer. If you have enough Color Points, you can redeem them for a reward.

Is there a limit to the number of Color Points I can earn?

No, there is no limit to the number you can earn.

What do the 'approved', 'pending' and 'canceled' statuses mean?

Approved: These Color Points can be redeemed on rewards immediately

Pending: These Color Points are need to be verified before you can redeem them. This typically applies to purchases and referrals

Cancelled: These Color Points will not be added to your account. For example, this will happen if you return a purchase the points will change from pending to canceled.

What happens if a friend I refer returns their order?

Your pending points will become canceled and will be removed from your account.

Why did my account balance go down?

You, or someone you referred, returned or otherwise voided a purchase.

Do Color Points expire?

Color Points expire after 12 months of account inactivity. All you need to do to retain your Color Points balance is place an order through ritueldefille.com while logged in to your account.

I completed an activity but didn't earn Color Points!

It can sometimes take a few minutes for us to process your activity and provide your Color Points.

Can I use my Color Points during checkout?

In some cases, but not always. Please use the Rituelist Rewards dashboard to redeem your Color Points, either for a voucher which can then be applied during checkout or directly for a reward.

How do I leave the program?

If you no longer wish to earn points, please contact us and ask to be unenrolled. We'll unenroll you and you will lose any points you have accrued.

What happens if I leave and decide to join again?

Just contact us and we will re-enroll you. However, your point total will begin from zero.

Where can I report a problem or give feedback?

Please contact us using this form.

SHIPPING + RETURNS

04/26/2021: Click here to read important updates related to COVID-19 and shipping delays

Shipping Time

All of our products are handmade in small batches. Most items listed as in-stock will ship within a week, but please contact us before you place your order if you need it processed sooner and we will do everything possible to accommodate.

During high-volume times, including limited-edition launches, our small team may need a few additional business days to prepare and ship your order.

Between Black Friday and Jan. 1, please anticipate fulfillment delays of several additional business days as well as slower carrier times due to the holidays.

Unless otherwise noted, all packages ship via USPS, with international packages transferred to the national postal service of the recipient's country. Please email us at orders@ritueldefille.com if you have any questions or requests.

Depending on your location, shipping times will vary. In the U.S., you will generally receive your First Class package in 2-7 business days. Outside of the U.S., packages must pass through customs which may delay delivery. Please note, we cannot guarantee delivery by a specific date, and shipping time estimates provided are only a guideline. During the holiday season there are frequently delays in the postal system, and while we will make every effort to fill your order in time, we recommend placing gift orders as early as possible to ensure sufficient transit time. 

Free Shipping

We offer free standard shipping within the United States on orders consisting of $50. This is not applicable to orders shipping to Puerto Rico, Guam, Canada, or any other locations outside of the 50 United States. We offer free standard shipping to Canada—which may not include tracking—on orders of $150. 

Free shipping offers apply to the total product value at checkout, after any applicable codes or Rituelist Rewards vouchers are applied. 

Regions

We are currently able to offer our products to shipping addresses in the United States, Canada, Singapore, The Philippines, and Hong Kong.

We are able to accept billing addresses worldwide. Even if you do not live in one of the regions we ship to, you can still give a gift to someone who does. 

Delivery

If your package is showing as delivered but you can't find it, look for a notice of attempted delivery—packages sometimes cannot be delivered if you are not home. We would also suggest looking around to see if it was left nearby where you are expecting it, and checking with other members of your household. Sometimes a package is marked as delivered while still in transit, so sometimes it may be another day before it is actually dropped off.

For more information for U.S. customers, contact your local post office or call USPS at 1.800.222.1811.

For customers outside of the U.S., we recommend calling your national mail service, such as Canada Post—we ship packages from the U.S. via USPS, and your package will be handed off to your local carrier once it passes through customs. 

USPS tracking can sometimes show a package as delivered before it actually reaches you. Usually, this happens when a package is scanned while going into a delivery truck but isn't actually dropped at its final location yet. When this happens, the package generally reaches its final destination within 1-3 delivery days after the date it is noted as being delivered. This is significantly more common than a package being lost in transit. Post offices will also occasionally hold a package and mark it as delivered, so we suggest contacting your local USPS location to find out if they have your package there.

Please note, once we have shipped a package, we can no longer control its movements or make specific requests for delivery/redelivery. As the recipient, you have the ability to make requests for delivery that we as the sender cannot. We will provide what information we are able to, but it is ultimately your right as the recipient to contact USPS or your national postal carrier to arrange delivery. 

It is your responsibility to ensure the delivery address provided is secure. We cannot be responsible for stolen packages. 

Returns

If you are unhappy with your full-size makeup product purchase for any reason, you can return lightly used products for a refund within 30 days from the date the order was placed. If 30 days have gone by since your purchase, unfortunately, we cannot offer you a return or refund. Only regularly priced items can be returned. Unless otherwise stated, clearance items are final sale. 

Please email orders@ritueldefille.com for return authorization and shipping information before attempting to return your item. We cannot accept returns at the same address that we ship from, and any returns must be sent to the correct address in order for us to receive it and issue a refund.

Some items are never eligible for return. The following items are final sale: samples and sample sets, or any products that explicitly mention nonreturnable status on their product pages. In the rare cases where this applies, it will always be noted explicitly.

Rituelist Rewards items purchased with Color Points are nonrefundable after the points have been redeemed and we are unable to process a refund. We are always happy to offer a color consultation for Rituelist Rewards items in addition to standard purchases, so don't hesitate to get in touch if you are uncertain about what to choose.

Once a Rituelist Rewards voucher or reward is redeemed, it cannot be canceled and the points cannot be refunded as points, store credit or cash. In the case of a return within an order that was placed using a voucher, only the original cash charge value is subject to our returns and refunds policy. All rewards redemptions are final. As always, if you need assistance, we are here to help; simply email us at orders@ritueldefille.com.

You will be responsible for paying for your own shipping costs for returning your item. Shipping costs are non-refundable. If you receive a refund, the current flat-rate cost of shipping to your region will be deducted from your refund, including orders which have qualified for free shipping. 

If you are shipping a return item, you should consider using a trackable shipping service or purchasing shipping insurance. We can't guarantee that we will receive your returned item, and we cannot issue refunds on items we do not receive.

If a partial return brings your final order total below a minimum threshold for a promotion, then the order will no longer qualify for the promotion and your refund total will be adjusted accordingly. All returned products must include all original packaging and inserts. If you are unsure about any part of our return policy, or if you have any questions about a recent return, please email us at orders@ritueldefille.com. 

We reserve the right to revoke return privileges in the case of excessive returns or abuse of our policy. 

Refunds for Returns

Once your return is received, inspected and processed, which generally takes 3-7 business days, we will send you an email to notify you that we have received your returned item. We will also notify you of the approval or rejection of your refund. If you are approved, then your refund will be processed, and a credit will automatically be applied to your credit card or original method of payment, generally within 14 business days. We are not able to expedite funds entering your account after we issue a refund, and any questions regarding refund status on your account statement should be directed to your financial institution. Only regularly priced items can be returned. Unless otherwise stated, discounted or clearance items are final sale.

You will be responsible for paying for your own shipping costs for returning your item. Shipping costs are non-refundable. If you receive a refund, the current flat-rate cost of shipping will be deducted from your refund, including orders which have qualified for free shipping. 

If a return brings your final order total below a minimum threshold for a promotion, including a free shipping promotion, then the order will no longer qualify for the promotion and your refund total will be adjusted accordingly. If your order no longer qualifies for a gift with purchase, you must either return the gift unused or the retail price of the item will be deducted from your refund. 

If you have any questions regarding our return policy as it relates to your order or refund, please contact us at orders@ritueldefille.com before sending your return. 

Late or Missing Refunds

From the date they are processed, refunds will often take 2-10 business days to reflect in your account. If you haven't received a refund yet, first check your bank account again. Then contact your credit card company, it may take some time before your refund is officially posted. Next contact your bank. There is often some processing time before a refund is posted. If you've done all of this and you still have not received your refund yet, please contact us at orders@ritueldefille.com.

Exchanges

We want you to find colors you absolutely love and will do everything possible to guide you toward your ideal shades. We are only able to process refunds rather than exchanges, but when your refund is issued, you will be able to place a new order for your preferred color. Please email us at orders@ritueldefille.com for assistance.

Sale Items

Only regular priced items may be refunded or exchanged. Unless otherwise stated, clearance items are final sale.

Gifts

If the item was marked as a gift when purchased and shipped directly to you, you'll receive a gift credit for the value of your return. Once the returned item is received, a gift credit will be issued to you.

If the item wasn't marked as a gift when purchased, or the gift giver had the order shipped to themselves to give to you later, we will send a refund to the gift giver and s/he will find out about your return.

Return Shipping

You will be responsible for paying for your own shipping costs for returning your item. Shipping costs—including those for orders that qualify for free shipping—are non-refundable. If you receive a refund, the standard flat shipping rate for your region will be deducted from your refund, including orders which have qualified for free shipping.

If you are shipping a return item, you should consider using a trackable shipping service or purchasing shipping insurance. We don't guarantee that we will receive your returned item, and we cannot process returns on items we do not receive.

International Orders

Your order may be subject to import duties and taxes, which are levied once a shipment reaches your country. These charges are always the recipient's responsibility. You should contact your customs office for specific amounts and percentages, as well as any information on regional restrictions.

You are responsible for picking up your package from any customs hold, and your package will be returned to us if you do not pick it up. You are responsible for any postage incurred, and shipping fees for unclaimed packages cannot be refunded.

Rituel de Fille cannot control any duties or taxes applied to your package. You will be responsible for paying any taxes, duties, or additional charges for customs clearance. Customs policies vary widely from country to country; please contact your local customs office for further information. You are responsible for awareness of any relevant import restrictions, and should not order any items that are prohibited in your region in any way. If we are aware of any order violating regional restrictions, your order will be cancelled and refunded. 

On rare occasions, custom agents may delay delivery of some packages. We are unable to expedite this process and cannot be responsible for these delays.

By law, we must declare all items at their full price and cannot alter this amount to decrease international custom fees. Please note, if you refuse a shipment from Rituel de Fille, you are responsible for the original shipping charges, any import fees, duties and/or taxes that are incurred on the package, and the cost of returning the package to us. This amount will be deducted from your merchandise refund. In the instance that the return fee exceeds the amount of the merchandise plus shipping costs, the package will be abandoned and you will not be refunded.

Customers outside of the United States are responsible for any customs or other related fees. As we do not collect these fees we cannot be responsible for refunding them. Please email orders@ritueldefille.com if you need any additional information.

Currency Conversions

All default prices listed on our site are in U.S. dollars, and you will be charged in U.S. dollars. The bank that has issued your credit card determines the exact exchange rate that you will pay, but in general it will match very closely with the current exchange rates. We provide a currency converter to help our international customers estimate, but fluctuations in exchange rates or rates determined by your card may result in a difference in your actual charges. Please contact your bank or card issuer if you have any questions about those rates.
.